ALBANE ARTHUIS
PhD student
In 2022 I received my engineering diploma in AI from the Graduate School of Cognitics (Bordeaux, France). There, I took part in multiple projects and realized internships on AI and cognitive psychology. In particular, I led a review on collective stress and its transmission whether conscious or unconscious. In the AI field I focused my work on models capable of segmenting videos and images in order to facilitate data pre-processing and automated problem solving.
I started my PhD in the NEUROLIVE project in September 2022. I mainly study collective gaze and individual impact in audiences using eye trackers and EEG.
EMMA BECKE
Master student / Research Assistant, MPI for Empirical Aesthetics
During my undergraduate studies in Cognitive Science, I discovered the science of studying aesthetic experience in humans, which was a wonderful complement to my own practical interests in art, dance, performance and flow. I am currently completing my Masters in Interdisciplinary Neuroscience at Goethe University, Frankfurt am Main, Germany. I joined the Neurolive project in October 2022 and am currently conducting a lab-based follow-up study in collaboration with the Max Planck Institute for Empirical Aesthetics as my master's thesis. With this study we will be able to compare live, screening and laboratory versions of the same dance performance on neural, psychophysiological and behavioural levels. We are interested in investigating the effects of liveness as well as how sensitive perceivers are to changes between choreography and improvisation. During the pandemic, I co-founded the electronic music collective Exposure Therapy to provide a platform for local artists to continue performing. Under the alias Emyla Xochi I love to perform with my flow props at different festivals like Wasser mit Geschmack in Southern Germany.
IRIS CHAN
Artistic Stream Producer
I am a London-based dancer, performer, and producer from Hong Kong and I've been working in the UK dance sector for over 10 years. As a dancer and performer I've performed at the Venice Biennale, Palais de Tokyo (Paris), Art Gallery Ontario (Toronto) as well as Tate Britain, V&A Museum, Art Night, and Block Universe in London.
I trained in contemporary dance and classical Indian dance Kathak, with a BA (Hons) from University of Surrey and MA from London Contemporary Dance School.
My career in arts management began as administrator at Independent Dance. Since 2015 I have been a freelance producer/manager, working with companies such as Luca Silvestrini's Protein and Candoco Dance Company. I've been working with Matthias Sperling as producer since 2016, on
Now That We Know
(2016),
No-How Generator
(2019), and now on the artistic programme of NEUROLIVE.
MIRKO FEBBO
Research Assistant Computing
I am a human, artist and researcher, exploring the intersection of art, technology, and geopolitics. With a background in sculpture from Concordia University in Montreal, in addition to holding a data science certificate from HarvardX, and a masters in computational arts from Goldsmiths University. I am particularly interested in the ways in which data visualisation and kinetic art can be used to convey complex information in a more engaging and interactive way. I frequently incorporate digital media and fabrication techniques, such as 3D printing, laser cutting, woodworking, and welding, into my artistic practice.
Currently, I work at Goldsmiths as a computing technician and research assistant for the Neurolive project, where I design modular, bespoke software that communicates between multiple devices used during the Neurolive performances.
SONIA ABAD HERNANDO

Postdoctoral Research Assistant
BSc in Psychology, MSc in Neuroscience, & PhD candidate in Cognitive Neuroscience. Currently finishing the PhD thesis at City (UoL) on sensorimotor processing (attention, perception and working memory) of body-related information & top-down modulation, and action representation. I have already completed my first postdoctoral project on neurophysiology of vicarious touch, and recently joined Neurolive project. I have collaborated in different research projects on visual psychophysics, cognitive control & ageing, multisensory integration and neuroaesthetics. In 2018 I became Associate Fellow of the Higher Education Academy and got an Associate Lecturer position at Birkbeck teaching Research Methods. I am also a committee member of the British Association of Cognitive Neuroscience (BACN) and enjoy collaborating with public engagement initiatives & scientific festivals, like Pint of Science, where I developed different roles as scientific speaker (2019), university coordinator (2018) and event manager (2017).
HAEEUN LEE
PhD student / Research Assistant Neuroscience
Trained in performance design (B.A Hons) and Neuroaesthetics (MSc), I am a researcher in psychology based in London, originally from Seoul, South Korea. My interest is to adopt various aspects conveyed in the contemporary performing arts into scientific studies, in order to investigate how physical interactions are represented in human mind and brain. I am currently conducting my PhD research on the effect of bodily interactions on interpersonal synchrony at neural, psychophysiological and behavioural levels, and facilitation of social bonding. As a co-founder of multidisciplinary arts collective Ludic, I have been producing various projects in London, Seoul, Bucharest, Den Haag and Gothenburg, on acknowledging and unlearning cognitive and behavioural schemata in humans.
Go to website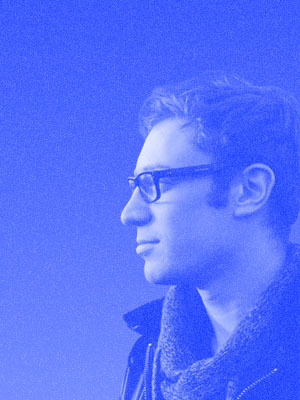 ALEX NEIDERT
Project Coordinator
I am the Neurolive Project Coordinator. My responsibilities primarily focus on ensuring the project meets the objectives and regulations of the EU, as well as general coordination of the project across all the partners.
I have project managed and advised many EU funded projects for the past six years, supporting numerous organisations across the UK and Europe, as well as regularly consulted for the British Council and advised the Department for Culture, Media and Sport. I also work as a freelance Production Accountant for Punchdrunk Global Ltd on an Innovate UK funded consortium project led by the Royal Shakespeare Company which is exploring ways to incorporate RFID tags and tracking elements into performative works. In addition to my freelance work, I am also the General Manager for Siobhan Davies Dance, where I oversee the day-to-day business operations of the company.
DR GUIDO ORGS

Principal Investigator / Scientific Director
I am a cognitive neuroscientist and dancer studying how we perceive and understand human movement. In most of my research, I have applied principles from dance and choreography to study how the brain works. For NEUROLIVE, I am excited to reverse this perspective and apply psychology and neuroscience methods to understand how dance and choreography generate liveness.
I studied performing dance at the Folkwang University of the Arts and Psychology at the University of Düsseldorf, both in Germany. After completion of my PhD in Cognitive Neuroscience on the neural correlates of sound meaning, I joined German Dance Company NEUER TANZ/VA WÖLFL as a full-time performer. Since 2009, I have lived and worked in London, first as a postdoctoral researcher at the Institute of Cognitive Neuroscience, UCL before becoming a Lecturer in Psychology at Brunel University, London. I joined the Psychology Department at Goldsmiths in 2015. Aside from my research activities, I am founder and Co-director of the MSc in Psychology of the Arts, Neuroaesthetics and Creativity at Goldsmiths.
Go to website
DR LAURA RAI
Postdoctoral Researcher
My background is in cognitive neuroscience- I received a B.A (Hons) and MSc from the Department of Psychology in Maynooth University, Ireland. Following this, I was awarded a scholarship from the Irish Research Council to conduct doctoral research at Trinity College Dublin. My PhD focused on computational and neural aspects of decision-making in substance dependence, and in collaboration with a digital brain health company (Altoida) I also contributed to a project investigating an augmented reality application for early detection of dementia. I hold a Professional Certificate in Statistics from Trinity College Dublin and a Professional Certificate in Teaching from Maynooth University. Outside of my scientific work I compose and perform music under the moniker 'Aural Air'.
Go to website

PROF DANIEL C. RICHARDSON

Co-Investigator / Social Liveness
I am a Professor of Experimental Psychology at University College London. Prior to that, I was an undergraduate at Magdalen College, Oxford, a graduate student at Cornell, a postdoctoral researcher at Stanford, and an assistant professor at UC Santa Cruz. My research examines how individuals' thought processes are related to the people around them. I have authored many scientific articles in cognitive, developmental and social psychology and two popular science books,
Man vs Mind
and
A Dummies Guide to Social Psychology
. I received three Provost's Teaching Awards from UCL, and have performed shows at the London Science Museum and Bloomsbury Theatre combining science, music and live experiments on the group mind of the audience.
Go to website
MATTHIAS SPERLING
Co-Investigator / Artistic Director
I am an artist, choreographer and performer. Originally from Canada and of German parentage, I have been based in the UK since 1997. I'm interested in investigating and foregrounding the generative potentials of dance and choreography, often with a focus on exploring the implications of body-mind continuity and embodied knowledge-generation in the context of dance performance. Through this interest, I have often critically engaged with ideas from neuro- and cognitive sciences as an aspect of my work, including through creating choreographic science-fiction and exploring choreography as an embodied field in which magic and science work together. I began collaborating with Siobhan Davies Dance in 2008 and am grateful for their partnership in NEUROLIVE since the project's conception. In recent years, I have continued to deepen my choreographic work through artistic doctoral research at De Montfort University, supported by Midlands4Cities in partnership with Dance4 and Siobhan Davies Dance.
Go to website
DR CARLOS TRENADO

Postdoctoral Researcher
A mathematician and neuroscientist with several years of experience in clinical research. I have been a research member at University Hospital Freiburg, University Hospital Düsseldorf and Saarland University. My research interests include investigation of neural mechanisms of multisensory integration and perception in humans with the purpose not only of developing novel interventions for improving cognitive and motor abilities, but also understanding the fundamental underpinnings of live experiences and their implications in education, social interaction, aesthetic perception and mental health.
DR JAMIE A. WARD
Co-Investigator / Wearables & Computing
I've been a lecturer in Machine Learning since December 2018, and a Senior Tutor since September 2019. I hold visiting posts at the Institute of Cognitive Neuroscience (ICN), UCL, at Keio University, Japan, and at DFKI, Kaiserslautern. I received my PhD from the ETH Zurich electronics lab in 2006, where I worked on wearable sensing for human activity recognition. I continued that work as a Marie Curie Research Fellow at Lancaster University, where I developed new ways of using eye movement to infer activity. In 2010, I left academia to re-train as an actor. On returning to academia in 2017, via UCL's ICN, I worked on new ways to combine neuroscience, wearable sensors, and theatre.
I hold an APEX award from the
Royal Society
,
British Academy
, and
Royal Academy of Engineering
on the topic Exploring social interaction using theatre and wearable sensing.
I currently co-lead two ERC projects: Neurolive, a 5-year investigation on the neuroscience of live performance, and SocSense, a proof-of-concept tool for measuring social engagement in autistic children. I sit on the steering committee of International Symposium on Wearable Computing (ISWC), having also served as Local and Program Chair, and am an associate editor for IEEE IMWUT. Outside academia, I serve as technical advisor to the tv distribution company,
LiveTree.com
, and as scientific advisor to the board of Flute theatre.
Go to website
(2021-22)
FEDERICO CALDERON
Research Assistant Engineering
Originally from Paris, France, I have graduated in 2021 from University College London with a Meng Electrical and Electronic, minor in Biomedical Engineering (Hons). During my studies, I led two research projects for my third and fourth years at UCL. Respectively, "Eye Gaze tracking System for Human-Machine Interface" using EOG-based devices, and, "AI Identification of medicines" in collaboration with UCLH NHS Foundation Trust. The latest consisted of building classification algorithms based on Dual-Channel CNN (VGG-16 model), and 3D CNN. Since September 2021, I am a research assistant in computing at Goldsmiths as part of the Neurolive project. In addition to that, I started an MSc in Biomedical Engineering, Neurotechnology stream, at Imperial College London. Finally, in my leisure time, I compose, record, and perform my music.